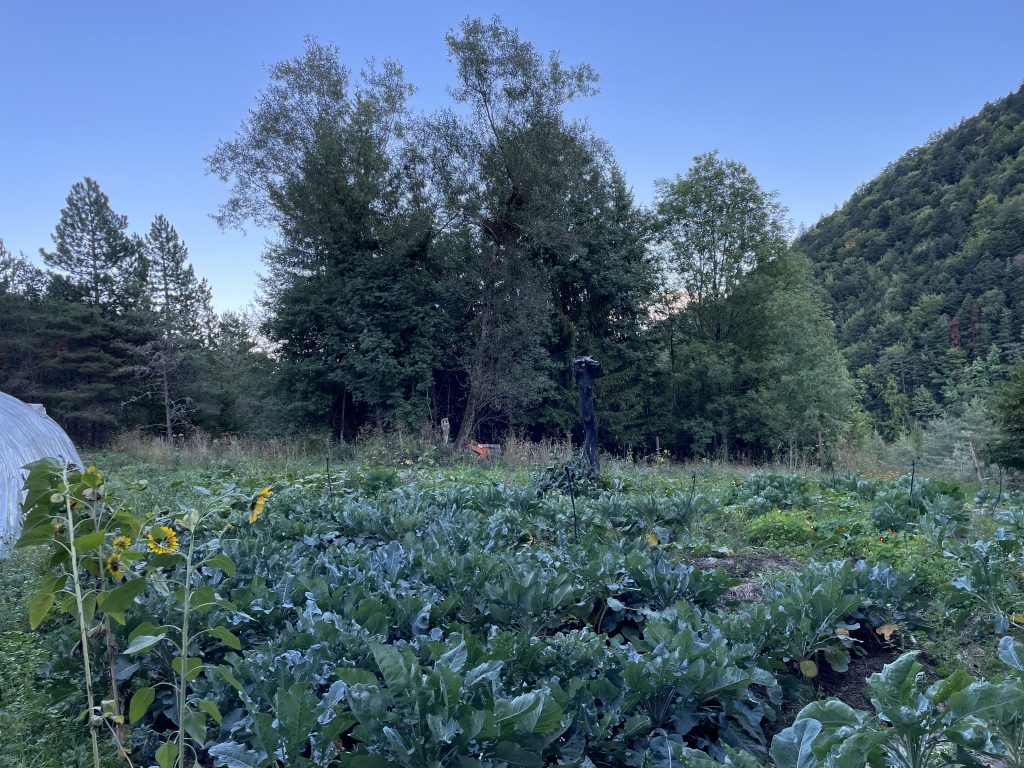 Permaculture Project Manager
Permaculture is a way of living in respect of the cycle of nature and the seasons.
In Permaculture we are committed of being responsible for the land by implementing farming methods that focus on regeneration, durability, energy conservation and self-regulation.
An important part of Le Martinet builds our permaculture garden with orchards and fruit trees.
Description:
We are searching for a Permaculture Project Manager, who is responsible for the continuity of the Permaculture Micro Farm Project at Le Martinet from April 2023 on.
Duties:
The Permaculture Project Manager will oversee the further expansion of our food systems, will continue our overall site design as well as building relationships with local farmers.
Responsibilities will include the management and expansion of our plant nursery, seeding, transplanting, and harvesting of our vegetables, personnel management, fruit orchard management and expansion, water system management, collaboration with the local catering organization.
The perspective of this position is to be in included in the existing Le Martinet Yoga School and the yogic lifestyle of an international community in a yogic ashram with daily Sadhanas and other spiritual events.
Qualifications:
The ideal candidate will have experience in agriculture, vegetable farming and permaculture systems.
Seed saving and collection is a part of our project
Following up of the site design using permaculture design principles is required
Organization skills are a must
Coordination and management skills of helpers are required
Application Instructions:
Application should include letter of intention for the position and a professional resume.
Please send documents to info@amritnam.com