Awakening to the True-Self
The Amrit Nam Sarovar Kundalini Yoga Awakening Teacher Training Level 1
at Le Martinet
When you come to our training, invest your curiosity, excitement and perseverance. It guarantees you an abundant harvest.

Satyavrati Yogi
The first part (Level 1) is a one-year process, consisting of 200 hours, 7 chapters of content and taught in modules over 14 days and a special 7 day-long practicum (Immersion Week).
It is led by school director and founder Satyavrati Yogi and Prem Jot. The course is taught in English with translation into French and possibly other languages.
The training consists of 3 week-long modules (200 hours), all held at Le Martinet from May to September.
The whole training takes one full year from May to April to integrate your own practice and complete your final evaluation.
During the training everyone will be assigned a mentoring group that oversees and supports the continuity of your personal process.
You will be safely guided to learn how to learn. This training is all about YOU. Abandon what you think you know and awaken your excitement for the discovery of your "Unknown". You will enter the path of self-initiation.
We are sharing tools and processes to realise the nature of your shadows and heal their distortions.
This experience will open the door for your awakening to the true self and to all your potential. This training will take a unique form for you, which can be totally different from the experience of other participants.
Amrit Nam Sarovar is honoring the original teachings, received from living Masters, mouth to ear. We have spent the last 40 years traditionally transmitting the "Master's Touch".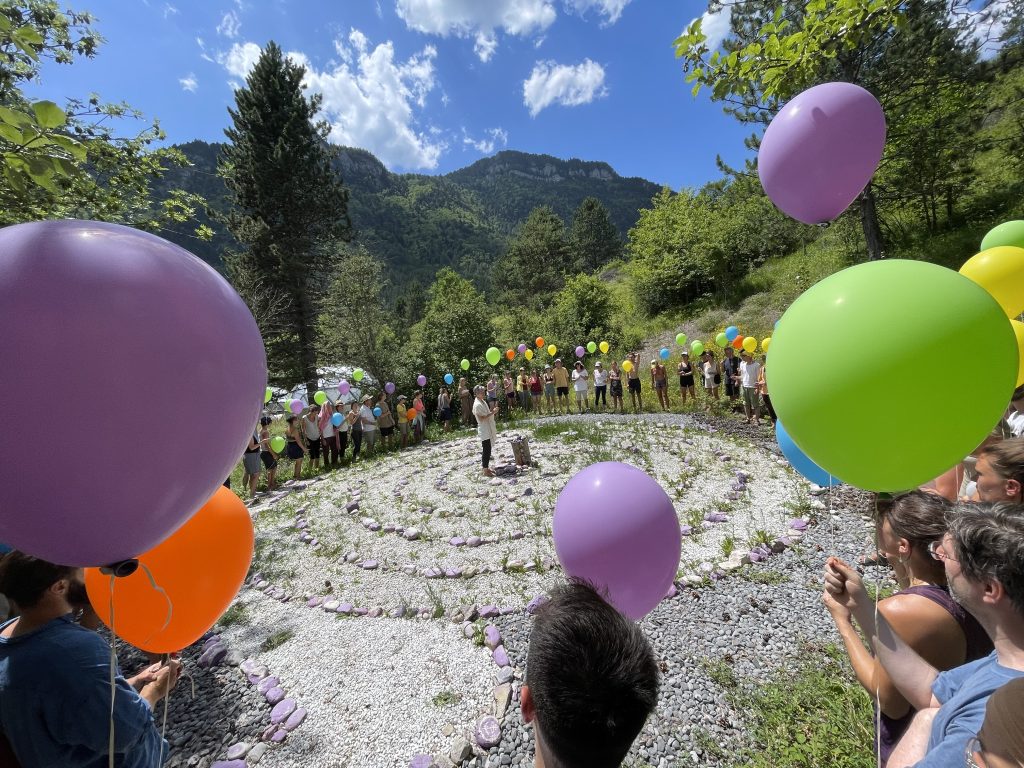 You will discover new dimensions of yourself and exploration beyond anything you knew before

Satyavrati Yogi
Teachers Level 1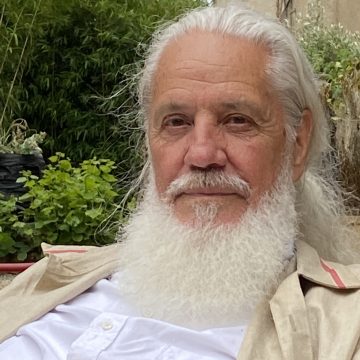 Satyavrati Karta
Karta studied with Yogi Bhajan the source of Kundalini Yoga and supported also as a board member his institution for 30 years. He is a spiritual mentor and healer and the founder and head of the Amritnam Sarovar School (ANS). Karta trained over 1000 teachers and trainers in Kundalini Yoga and self awakening. After 40 years travelling all over the planet and teaching Kundalini Yoga, Karta finally settled down at Le Martinet in the French alps in 2020, at the place he started to develop 20 years ago. He considers Le Martinet as a sign post that welcomes people looking for a spiritual home. People living for each other beyond borders, beliefs and religions. It is a journey to becoming fully human. Together with Prem Jot, Satyavrati develops the Le Martinet Program.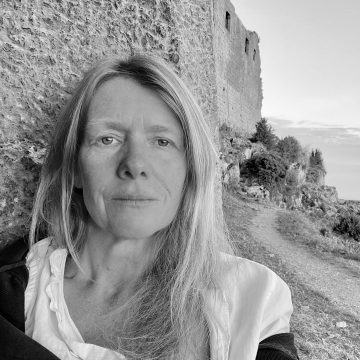 Prem Jot
Prem's life is interwoven with beauty and creativity. As a fashion designer she is a pioneer of Upcycling and has become recognized worldwide. Her collections push the boundaries of art and fashion. For years she has been leading creative retreats for participants to explore and experience their work in a holistic way and open their inner channels to let creativity flow again.
Prem is a Kundalini Yoga teacher trained by Gurmukh and Gurushabd as well as educated in energetic- and sound healing, and meditation by Mari Nil. To live and work with Satyavrati in Le Martinet since a few years, gives her the constant pressure to grow beyond borders.
Alongside the physical practice, her Kundalini Yoga lessons are focused on the meditative and healing aspects. Prem's Yoga classes are a fluent interaction of movement, sound, power and stillness and are supported by the flow of love.
The ANS Awakening Teacher Training Level 1 at Le Martinet
Level 1 is structured into 7 chapters taught during Weeks 1 and 3. Week 2 is a 7 days long practicum. Seven is a key number for consciousness and transmutation.
Week 1
Week 1 is an orientation course for initiating the process of transformation and discovering the foundations of Kundalini Yoga.
Content
Practice of a personal Sadhana
Numerology
Sacred Geometry
The structure of oriental physiology in yoga:
3 Gunas, 5 Tattvas, 7 rays, 7 bodies, 7 chakras
Yogic living and behaviors
The law of action (Karma and Dharma)
Yogic healing (Ayurveda, Tantra)
Week 2
Week 2 is an international gathering of all European ANS Awakening Training Level 1 students and teachers at Le Martinet.
Content
This special week will be a tantric and shamanic practical experience for purification through the dynamic of the five Tattvas (elements).
It is a 7 day immersion into nature.
Week 3
Week 3 is an integration of how to access your spiritual path in our modern world and gives tools for life transformation.
Content
Mindfulness
Entering and teaching Kriyas
Practicing and teaching Meditation
Mantra & Naad Yoga
8 limbs of yoga (Patanjali)
Western Anatomy & Physiology's application to yoga
Nutrition & Yogic lifestyle
Stages of a spiritual Path
Guru Yoga
The Student-Teacher relationship
The ANS Awakening Teacher Training is designed for
All students of Kundalini Yoga
All students of other yoga schools
All teachers of other yoga schools
All who are seeking for personal development
Certification Requirements
Attendance of all classes
Attendance of all mentor groups (online and in-person)
Practice of 7 x 40 day Kriyas (including 1 x 40 days Sadhana)
Final evaluation approved by trainer mentor
Participation to either 40 hours Brahm Kvach meditation or 3 days Tantra Soma at Le Martinet
Full Payment of the training fee
Dates for 2024
Module 1
Sat 25 – Sat 01 June 2024

Module 2
"Immersion Week"
Sat 13 – Sun 21 July 2024
Module 3
Thu 19– Thu 26 September 2024

For all modules:
Arrival time 17.00 program starts at 19.30 on the day of arrival.
Program finishes after Sadhana on the day of departure (9.00h).
Details
Price for the full program is 3,300€ (incl. VAT) or 3,200€ by payment in one installment.
Included in the price are the teaching fee and the food.
We offer following room categories:
| | |
| --- | --- |
| Single room with shared bathroom | 55 € | night |
| Single room with own shower | 65 € | night |
| Bed in a double room with own bathroom | 45 € | night |
| Bed in a dormitory | 25 € | night |
| Bed in a tent dormitory | 15 € | night |
| You sleep in your own tent | 0 € | night |
All Level 1 students receive a 50% discount (valid over the entirety of your year of training) on our weekly online ANS Kundalini Yoga classes streamed from Le Martinet.
This is the realization of your highest potential.

Satyavrati Yogi
---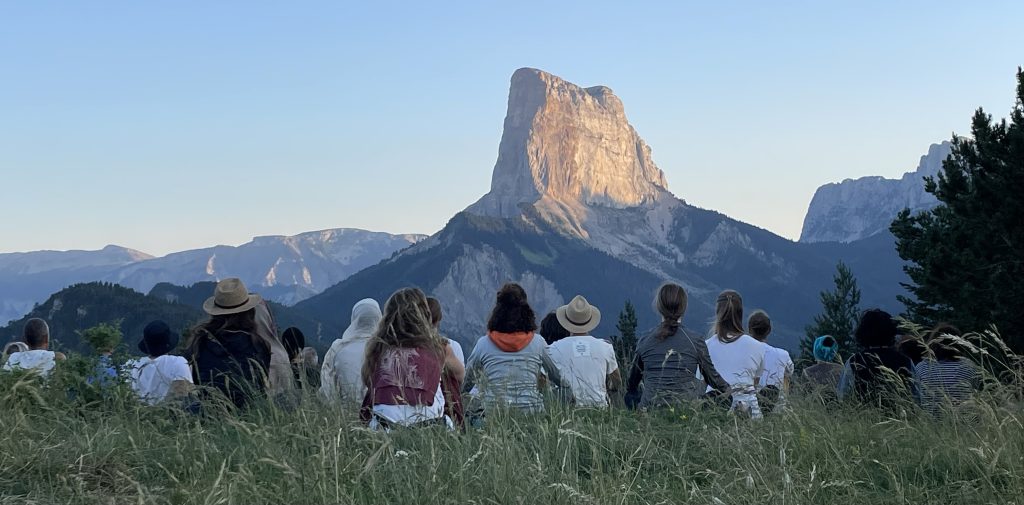 Find out more about the meditation weekend Brahm Kvach or the Tantra Soma Festival at Le Martinet.