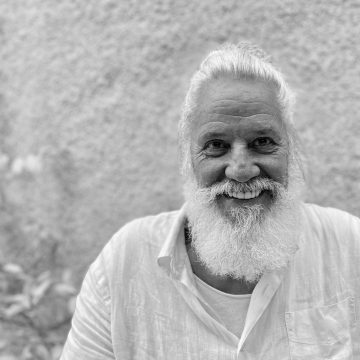 Satyavrati Yogi ・Founder and Director of Amrit Nam Sarovar
Satyavrati studied with Yogi Bhajan the source of Kundalini Yoga and supported also as a board member his institution for 30 years. He is a spiritual mentor and healer and the founder and head of the Amritnam Sarovar School (ANS) and the Le Martinet Center. Satyavrati trained over 1000 teachers and trainers in Kundalini Yoga and self awakening. After 40 years travelling all over the planet and teaching Kundalini Yoga, Karta finally settled down at Le Martinet in the French alps in 2020, at the place he started to develop 20 years ago. He considers Le Martinet as a sign post that welcomes people looking for a spiritual home. They come from all over the world beyond culture or believe systems for Healing and Transformation. It is a journey to becoming fully human.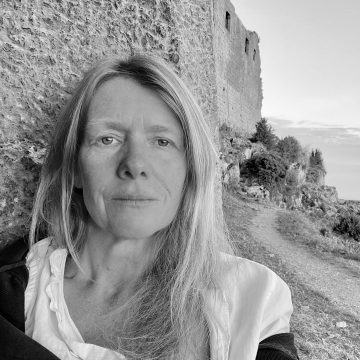 Prem Jot・Le Martinet Projektmanagement
Prem's life is interwoven with beauty and creativity. As a fashion designer she was a pioneer of Upcycling and became recognized worldwide. Her collections pushed the boundaries of art and fashion. For years she has been leading creative retreats all over the world for participants to explore and experience their work in a holistic way and open their inner channels to let creativity flow again.
Prem is a Kundalini Yoga teacher trained by Gurmukh and Gurushabd as well as educated in energetic healing and meditation by Mari Nil.
Alongside the physical practice, her Kundalini Yoga lessons are focused on the meditative and healing aspects. Prem's Yoga classes are a fluent interaction of movement, sound, power and stillness and are supported by the flow of love. The fusion of Kundalini Yoga with sound and vibrant gong baths make the classes a holistic experience.
In 2021 her book OF BEAUTY AND LIGHT was published. It describes a Path of Transformation from a life in the Fashion Industry to a life in service of the transformation of souls.
Together with Satyavrati she shares and carries the vision of Le Martinet.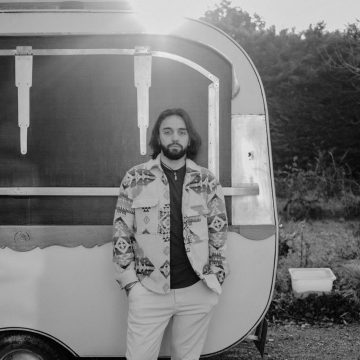 Phebus Sat Kartar・Construction Management ・DJ
Phebus studied traditional carpentry and wood construction and takes care of the Building Work at Le Martinet. As son of Satyavrati he was touched early in his life with the magic of Kundalini Yoga, rhythm and the universal teachings and took part in the Miri Piri Academy in India. In his second studies he discovered the aspects of sound and rhythm from the technical and artistic side. Phebus is building a sound studio at Le Martinet, offering artists to come and record their albums on the sacred land. His passion as a DJ is legendary after each training or retreat at Le Martinet.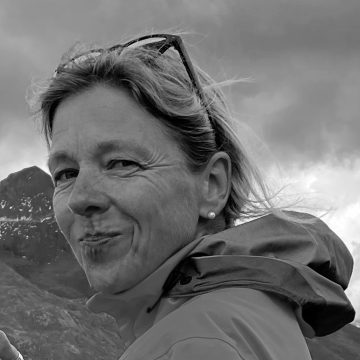 Karin Obrist・Chef de Cuisine Ayurveda
Karin studied Ayurvedic Cooking at the European Ayurveda Institute in Birstein, Germany. Her food is full of light, joy and beauty and always an explosion of taste. Karin cooks for the Ayurvedic cures and the Kundalini Yoga Transformation Retreats (Level 3) at Le Martinet.
Community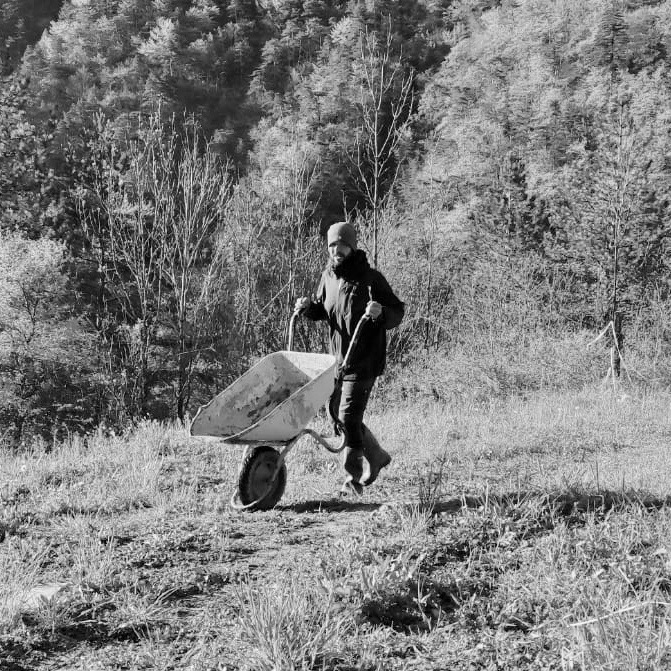 5 permanent members hold the space and the frame for a yogic lifestyle. at Le Martinet. They are regularly supported by a team of seva volunteers.
Together this community:
lives a regular yogic practice (daily morning Sadhana, daily evening meditation, on-site and online yoga classes)
practices Ishnan in the river
shares collective vegetarian meals from the garden
expands and develops the construction and all infrastructure for programs and activities
develops and maintains the permaculture microfarm
hosts the ANS trainings and retreats