Brahm Kvach
The Process of Jappa
Fri 29 Sept – Sun 1 Oct 2023
What is Love? Love is a motivating force to experience your higher consciousness. The process of Jappa is Love in Action.

Satyavrati Yogi
Brahm Kvach is a unique experience where you prepare yourself to let go in the fire anything you are still holding on which limits you, for yourself and for the whole world.
We traditionally choose this time of the year, where the convergence of the Equinox energy and the celebration of Saint Michael (the archangel protector of our valley) merge with the soul of Guru Gobind Singh, the creator of this Jappa.
The state of Jappa is a rhythm. It is an offering of yourself to purification. You will go through 3 journeys and 21 stages of meditation as an alchemic process.
The first journey is called Jappa Satkaram. It is the experience of neutralising your Karma through frustration and irritation up to the point where you lose your grip on reality.
The second journey is a distillation of the Self, where you experience Rasa, the enjoyment, delight and elevation up to enlightenment.
The third journey is expanding enlightenment through grace, prayer and a projection of the true self. You will then be merging with the master self in a stage of total intoxication.
Guru Gobind Singh established the practice to build caliber and character through constant self-elevation (Jappa creates Tapa). Yogi Bhajan came to serve the West as part of this lineage. He instilled in us the spirit of the warrior-saint. And he prepared us to be leaders for the Aquarian Age: uplifting everyone no matter the circumstances.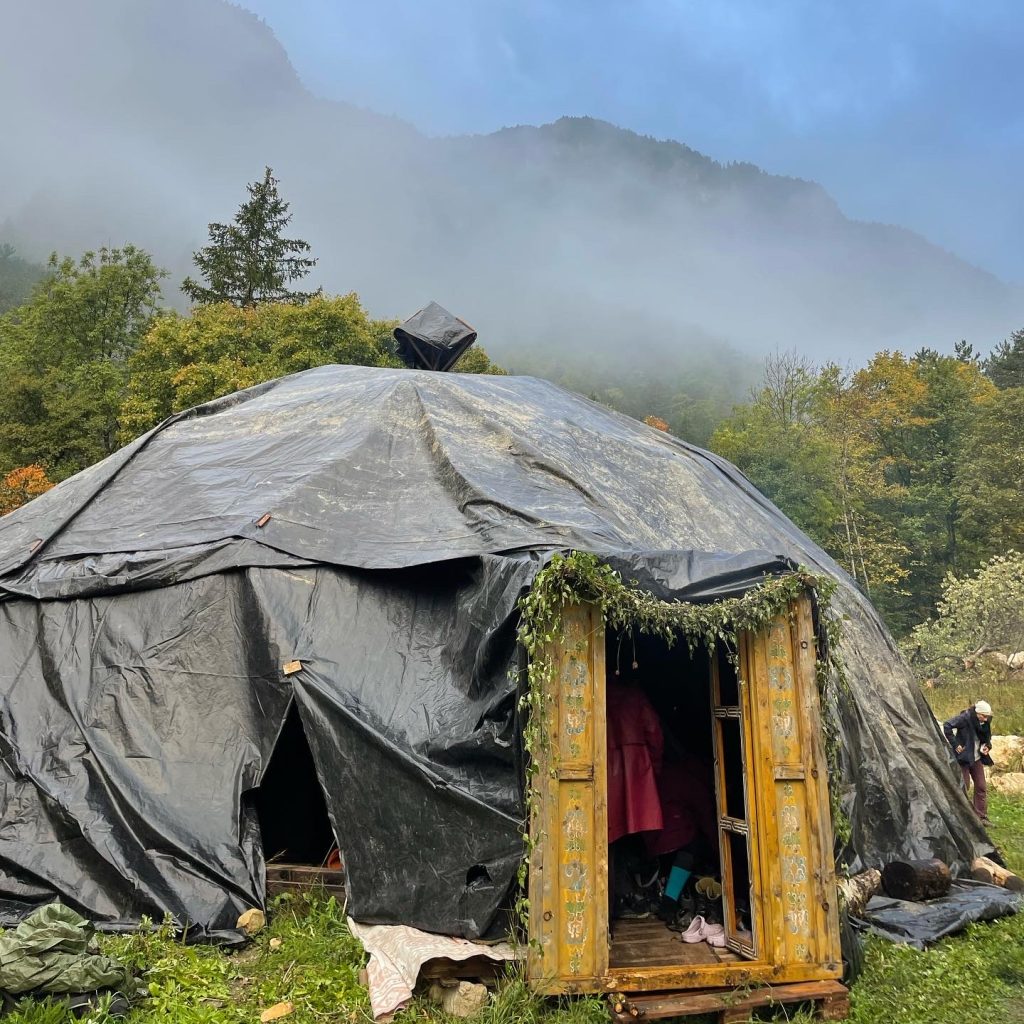 We dedicate this gathering to humanity as a whole. Our prayer is that in this time of transition people will find peace in their minds and the resolution to act for the best future possible.

We will be practicing this jappa continuously for 40 hours in the presence of the havan. Please come and join the ashram team of Le Martinet in our effort to re-connect to the purpose of what we are building. You are most welcome even if you have no experience with yoga or meditation.
In preparation for the retreat we kindly ask you to repeat the mantra 31 times every day (31 min).
"Very powerful. It gave me a lot of courage and I dropped a lot fear. It helped me find my next step in my life."

Janal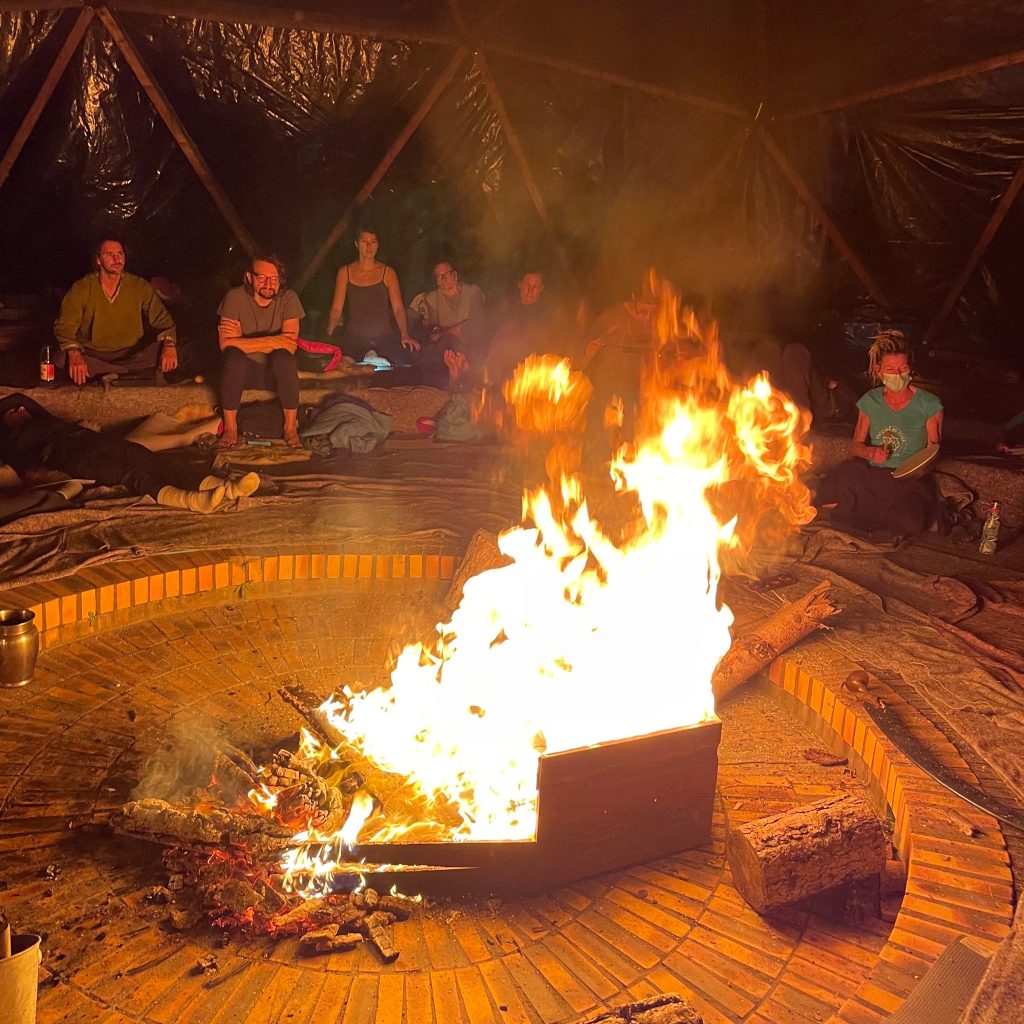 Prices
Price for the weekend program is 150 € (incl. VAT).
Included in the price are the ceremony, the food and the accommodation in your own tent.
We offer following room categories:
| | |
| --- | --- |
| Single room with shared bathroom | 55 € | night |
| Single room with own shower | 65 € | night |
| Bed in a double room with own bathroom | 45 € | night |
| Bed in a dormitory | 25 € | night |
| Bed in a tent dormitory | 15 € | night |
| You sleep in your own tent | 0 € | night |
General Conditions
Date: Fr 29 Sept – Sun 1 Oct 2023
Arrival time Friday 17.00 | program starts at 19.00h on the day of arrival.
Program finishes on Sunday at 13.00h
Make your decision