Level 1 Training | Immersion Week
Awakening to the True-Self
Kundalini Yoga Teacher Training at Le Martinet 13 – 21 July 2024
For students from international ANS network
WHEN WE DECIDE TO EMBRACE OUR TRUE NATURE, WE SEE THAT EACH OF US IS A TEACHER AND A HEALER. THAT'S WHAT IT TAKES TO BE HUMAN.

SATYAVRATI YOGI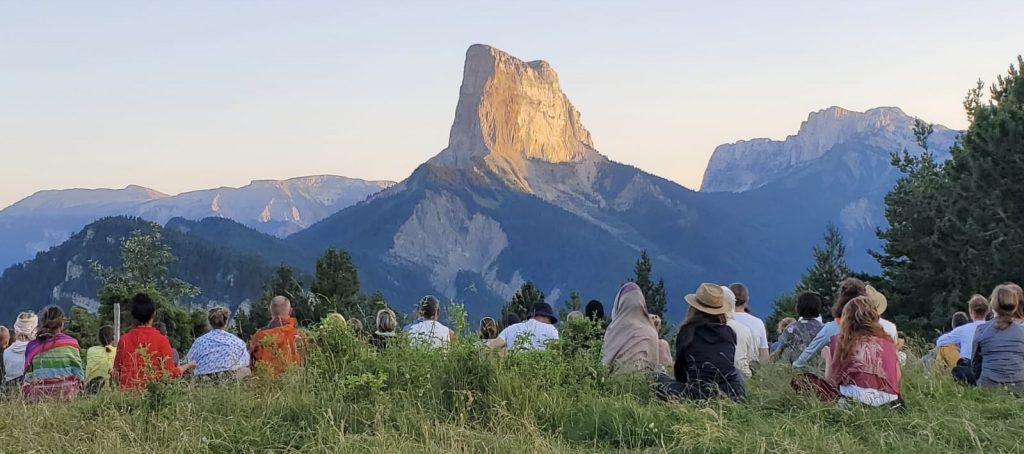 Immersion Week
Module 2 is an international gathering of all European ANS Awakening Training Level 1 students and teachers at Le Martinet.
Content
This special week will be a tantric and shamanic practical experience for purification through the dynamic of the five Tattvas (elements).
It is a 7 day immersion into nature.
Dates for 2024
IMMERSION WEEK
Sat 13 – Sun 21 July 2023
Arrival time 15h program starts at 19.30h on the day of arrival.
Program finishes after Sadhana on the day of departure (8h).
Details
Price for the Immersion Week for students from the international ANS network is 950€
500€ to pay by signing up| 450€ to pay at Le Martinet (incl. VAT)
Included in the price are the teaching fee, the food and the accommodation in your own tent.
Make your decision